Resources available to support this book

Contact author for comments or suggestions
A ONE-BOOK SOLUTION TO CELESTIAL NAVIGATION
Important instructions, examples, and workforms
With a sextant, watch, and this book alone you can navigate worldwide till 2050, with essentially the same accuracy you would obtain with any set of tables or almanacs.

Below are samples of finding GHA and declination using the Long Term Almanac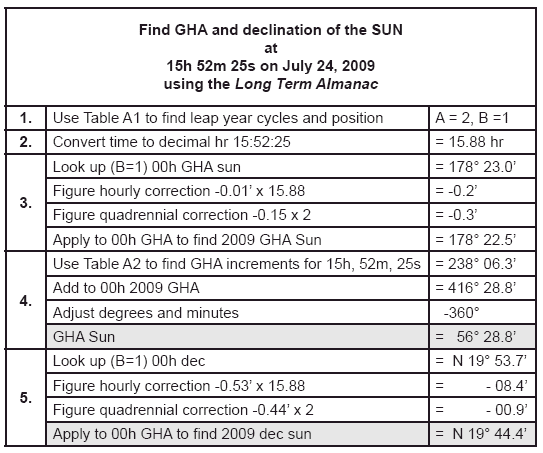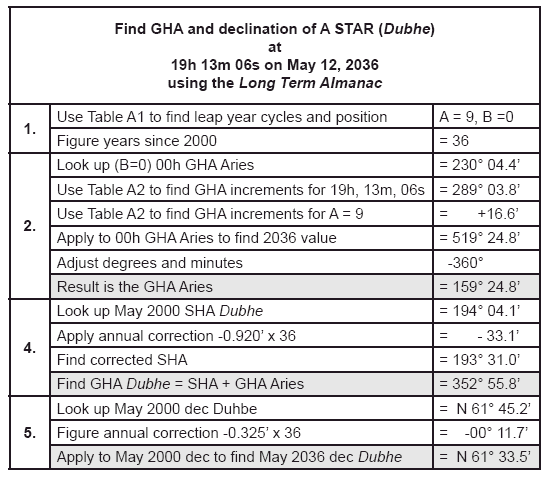 For more examples and sample tables, please see these detailed notes from our online celestial navigation course where we teach the use of these tables at the end of the course.
LTA annotation, examples, and forms.

There is also a very neat analemma rendition in these notes
that we made for the Emergency Navigation book.