The International Logbook is practical and useful for any mariner. You can take it anywhere you go and log all your boating and navigation experiences in it. It was originally designed for sailing experience but can be used for power or sailing, as well as navigation.

Makes an ideal gift to a new boater. A perfect way to keep track of experience, which is needed to progress on with certifications or to eventually apply for a USCG license.

It is easy to use and you can get it at a very affordable price. You can easily include it in your courses. The ISSA Logbook is in French, Spanish, and English, which makes it useful in most parts of the world. The ISSA Logbook refers to the ISSA Standards which are recognized worldwide, as are those of Starpath.

All Starpath certifications can be logged into the body of the book, as opposed to sticker placement in logbooks from other agencies that should go into the "supplemental training sections."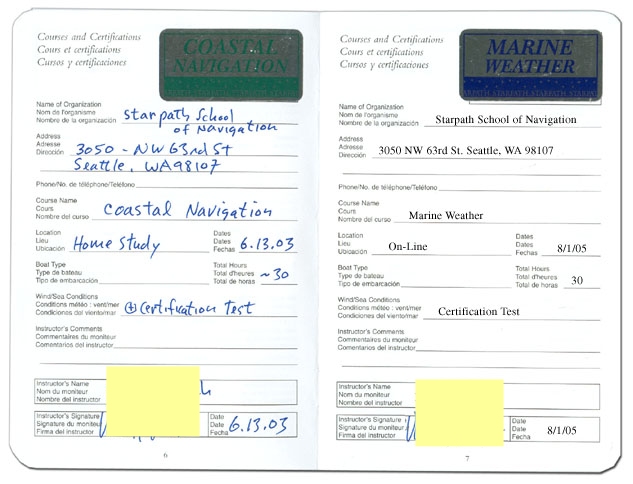 Column Headings:
Date
Distance
Wind Strength
No. days
No. nights
Tidal/Non-tidal
Sailboat Type