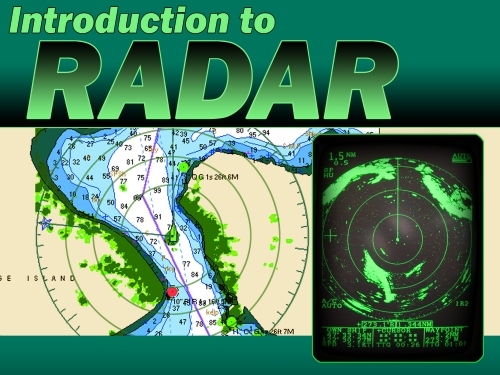 Duration
Estimated to be about 20 hours of your time, depending on how much optional material you choose to cover. You work at your own pace, and at your own schedule.
Dates
The complete course is online. You can start any time. You have one year to complete the course or request an extension.
Course description
The course covers all aspects of practical radar usage that would be needed to get underway using your radar. It covers the topics of the text book Radar for Marinersand fills in the details on radar functions and operations while honing your skills with more emphasis on evaluating risk of collision and subsequent maneuvers that might be called for.
Instructors
How the course works
Please read the general description of How the Courses work. Those notes apply to all courses. You can enroll and start work anytime. You have access to the full set of lessons when you enter the course, but the quizzes must be submitted sequentially. This course also has a thorough set of slides, each annotated as they might be in a classroom course.
Prerequisites
There are no formal prerequisites for the Radar Course, but a some experience with chart navigation and piloting would be helpful.
Student Objectives
Basics of radar operation and controls
Corroborate a GPS position using the radar
Pinpoint your position on a chart from radar alone
Use of radar as a general tool for seeing where you are
Use radar for a piloting aid to hold a desired course or maneuver
Evaluate the risk of collision with an approaching vessel
Radar performance and specifications
Radiation safety near radar antennas
Practical use of AC-Rain (FTC) and AC-Sea (STC)
Identifying radar interference
Figure true course and speed of a target vessel from its radar trail
Value and uses of compass and GPS input into a radar unit
Pros and cons of Head-up, Course-up and North-up displays
Understand how the Nav Rules apply to radar usage
Radar maneuvering in the presence of traffic
Certification
This course will prepare you for the certification tests offered from most organizations. Please see our Notes on Certification.