(1) Interactive chart viewer (and individual download, for RNC, ENC, or pdf)
(2) Download individual ENC (by chart number)
(3) Download individual RNC (by chart number)
(4) Download ENC regions  (by state or USCG district)
(5) Download RNC regions  (by state or USCG district)
(6) ENC seamless Online Viewer (interactive ENCs. Neat!)
(7) RNC seamless Online Viewer (chart scales change as you zoom in)
(8) View single RNC (select region, then chart by number or name)
(9) Catalogs of Paper Charts by Region (pdf versions)
(10) Printable pdf chart booklets (interesting)
(11) MACHC Online Viewer  (same as 6, for a few foreign charts)
(12) List of all charts with latest editions (with a quick view of each)
* * * Other Nautical Charts * * *
(13) Army Corps of Engineers Inland Charts (iENC) River charts.
(14) Read about DNC charts, the electronic vector charts based on earlier NGA charts, are mostly ocean and international waters. They are not available to the public and they are not compliant with ENC, although they meet ECDIS display standards in the software capable of showing them. NOAA has converted a couple to ENC, but that does not seem to be an ongoing program. DNC are updated regularly. Chart numbers and coverage areas do not correspond to NGA paper counterparts.
(15) NGA paper charts. These are an anomaly in the nautical chart world, being now the remnants of the once updated NGA (DMA?) paper charts of international waters. There are thousands of these still available from NOAA print-on-demand outlets at normal chart prices, but these are now some 30 years out of date, which is not noted on some outlets. Aids on them are likely changed (check with NGA Light Lists) but they could still be useful for navigation with caution. Chart No. 1 does have a column for unique symbols on these charts, but again they are very old and may not apply. Here is one functional graphic index we have found. They typically cost less than official updated charts, but it could be worth checking what else is available.
(16)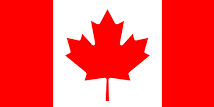 Canadian Charts
(17) International Charts (available for purchase): IHO Chart Catalogs
(18) Links to Hydrographic Offices that produce nautical charts
(19) A commercial outlet ChartWorld
(20) Unique source of official charts for OpenCPN only.